Learn more about Western Health Advantage Individual & Family Plans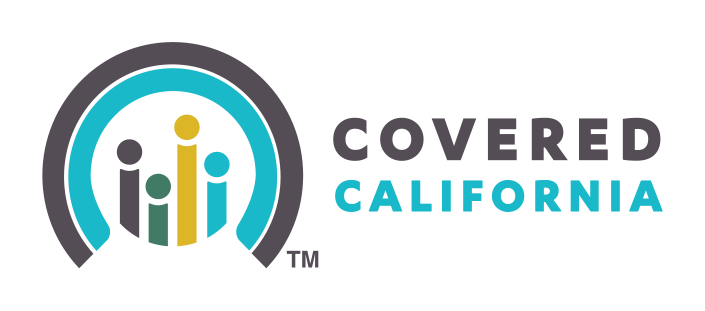 All Covered California plans feature ten essential benefits, plus:
Access to care without leaving home with virtual options for primary care, urgent care, and behavioral/mental health services
Comprehensive network of clinical providers conveniently located in the counties WHA serves
24/7 Nurse advice line and Teladoc® for virtual urgent care
Wellness resources like exercise classes and discounts on gym membership and health/wellness products and services
Assist America emergency travel assistance
Real Appeal: Diabetes Prevention guides you in making small changes over time and gradually shift to a healthier, happier lifestyle
Western Health Advantage (WHA) individual plans are available to Northern California residents in the following counties within our service area: Marin, Napa, Sacramento, Solano, Sonoma, Yolo and parts of El Dorado and Placer counties.
NEW FOR 2023! Check out just a few of the added benefits and programs:
Livongo® for Hypertension provides advanced tools to help manage high blood pressure, such as a connected blood pressure monitor sent to you to get real-time advice on your readings, along with one-on-one coaching and support. Those who have been diagnosed with hypertension (high blood pressure) may enroll in this program at no added cost with a WHA health plan.
Nutritional counseling is now offered by WHA, one of the first health plans in our area to offer support for weight management issues. Whether dealing with issues of obesity, eating disorders, or needed weight gain, you simply talk to your doctor to get a referral to a nutritionist for visits. You'll have the same costs that you would have for a primary care office visit.
Kaia Health for back, neck, and knee pain is an innovative digital physical therapy app and coaching program. Kaia's computer vision technology features real-time automated exercise feedback, function assessment, and warm-ups for virtual therapy is accessible anytime or anywhere.
Virta Health is a telehealth program that reverses type 2 diabetes by helping participants lower blood sugar and A1C, reduce or eliminate diabetes medications, and lose weight. There are hundreds of WHA members in the program and already seeing great results. The coaching, services, and supplies, which is a value estimated at $3,000, are included at no added cost with a WHA health plan.
---
Compare 2023 Plan Summaries
---
Special Enrollment Period
If you have experienced a qualifying life event you may be eligible for special enrollment into a health plan – one outside of the usual open enrollment period. Examples of qualifying life events are loss of employer-sponsored coverage, a recent move, being newly married, and having a baby. This special enrollment period lasts 60 days from the date of the qualifying life event. When enrolling for coverage, you will need to provide the qualifying life event and the date of the event. Note: If 60 days pass and you do not sign up for health coverage, you will have to wait until the next open enrollment period.
---
Enroll in a Plan
Compare costs and plan benefits, read about coverage details, then enroll. Three primary things to know when enrolling in a health plan:
With an HMO, you use in-network providers to get your care. Find a list of providers here.
Preventive services are covered under a metal tiered plan (gold, silver, bronze), yet not always covered 100%. Some services you get from your doctor are subject to copay, coinsurance, and in most cases, a deductible. Learn more about health plan basics here.
To get personalized help by phone, call WHA's member services: 916.563.2250 or 888.563.2250 toll-free. They are available Monday through Friday 8 a.m. to 6 p.m.
Or to enroll yourself online, visit Covered CA website.
---
ACCESS TO CARE
Our network – or our Partners in Care – includes six medical groups, which have about 3,200 doctors and specialists available to members. Find a Doctor >>> Search Online
In the Sacramento area, you will likely choose doctors affiliated with Hill Physicians, Mercy Medical Group and Woodland Clinic. You will have access to five hospitals, 41 labs and 10 imaging facilities, 13 urgent care locations. Members also have more than 285 in-network pharmacies, including many drive-throughs.
And of course, you have access to doctors from all of the medical groups in our network across Northern California, including those from our Meritage Medical Network, NorthBay Health, and Providence.
As a health plan created by doctors, we support the doctor-patient relationship and offer access to exceptional doctors and hospitals across our region. And, what makes WHA different is Advantage Referral, allowing members the flexibility to choose from among our network's six medical groups for your specialty care, not just the one your doctor is in.
---
Valued Benefits
We support medical innovation and promote whole-person health to suit the various needs of the communities we serve. We provide our members with access to a wealth of preventive health information and resources from 24/7 nurse advice to travel assistance services.