Learn more about Western Health Advantage Individual & Family Plans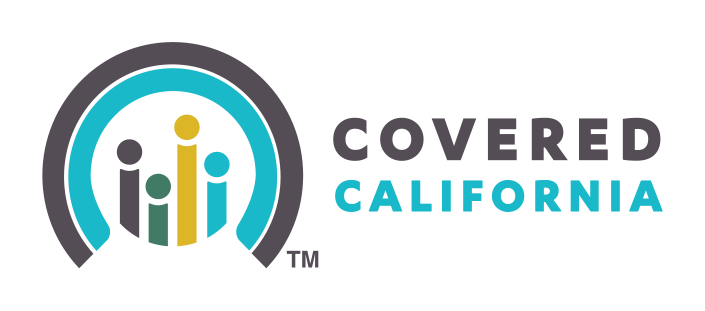 Western Health Advantage individual plans are available to Northern California residents in the following counties within our service area: Marin, Napa, Sacramento, Solano, Sonoma, Yolo and parts of El Dorado and Placer counties.
---
All Covered California plans feature ten essential benefits, plus:
Access to care without leaving home with virtual options for primary care, urgent care, and behavioral/mental health services
Comprehensive network of clinical providers conveniently located in the counties WHA serves
24/7 Nurse advice line and Teladoc® for virtual urgent care
Assist America emergency travel assistance
Built-in health and wellness support: Here are just a few of the value-added benefits you get when renewing your health coverage with WHA.
NEW Quit for Life helps members with tobacco cessation and is designed to give members the confidence to quit for good, with the support of Nicotine Replacement Therapy (NRT), access to coaches and tools to develop a path to enjoying life without tobacco. Quit for Life gives you a personalized Quit Plan, 1:1 access to coaches via phone, chat, or text, as well as group video sessions, all at no added cost.

NEW Maven offers members and their partners pregnancy and postpartum support with access to coaching and virtual appointments with providers across 30 specialties, including OB-GYNs, mental health specialists, and lactation consultants. Maven's coaches are available 24/7 to answer pregnancy and postpartum care questions, along with offering resources such as virtual classes, educational articles, and community forums.

Real Appeal: Diabetes Prevention, available to eligible members at risk for diabetes who meet the program requirements, this program combines virtual group sessions with personalized coaching and digital tools to help promote healthy habits that help members improve nutrition, increase activity, and reduce the risk of developing type 2 diabetes. The Real Appeal program has expanded to offer all members a science-based Real Appeal: Weight Loss to include a customized weight loss plan, personalized coaching with online group sessions, a digital library of health-related content, and an online dashboard to track their progress.

Type 2 Diabetes Reversal is possible through this telehealth nutritional program, helping participants lower blood sugar and A1C, reduce (or eliminate) diabetes medications, and lose weight. The program, including personalized coaching, online tools and supplies, which is a value estimated at $3,000, is included at no added cost to members.

Hypertension management program provides online tools and one-on-one coaching to help manage high blood pressure (HBP). You'll receive an advanced blood pressure monitor, personalized insight into readings, online dashboard and app, and tips for keeping blood pressure under control. The Livongo program is available to members diagnosed with HBP at no-added cost.
---
Compare 2024 Plan Summaries
---
Compare 2023 Plan Summaries
---
Special Enrollment Period
If you have experienced a qualifying life event you may be eligible for special enrollment into a health plan – one outside of the usual open enrollment period. Examples of qualifying life events are loss of employer-sponsored coverage, a recent move, being newly married, and having a baby. This special enrollment period lasts 60 days from the date of the qualifying life event. When enrolling for coverage, you will need to provide the qualifying life event and the date of the event. Note: If 60 days pass and you do not sign up for health coverage, you will have to wait until the next open enrollment period.
---
Enroll in a Plan
Compare costs and plan benefits, read about coverage details, then enroll. Three primary things to know when enrolling in a health plan:
With an HMO, you use in-network providers to get your care. Find a list of providers here.
Preventive services are covered under a metal tiered plan (gold, silver, bronze), yet not always covered 100%. Some services you get from your doctor are subject to copay, coinsurance, and in most cases, a deductible. Learn more about health plan basics here.
To get personalized help by phone, call WHA's member services: 916.563.2250 or 888.563.2250 toll-free. They are available Monday through Friday 8 a.m. to 6 p.m.
Or to enroll yourself online, visit Covered CA website.
---
ACCESS TO CARE
Our network – or our Partners in Care – includes six medical groups, which have about 3,200 doctors and specialists available to members. Find a Doctor >>> Search Online
As a health plan created by doctors, we support the doctor-patient relationship and offer access to exceptional doctors and hospitals across our region. And, what makes WHA different is Advantage Referral, allowing members the flexibility to choose from among our network's six medical groups for your specialty care, not just the one your doctor is in.
---
Valued Benefits
We support medical innovation and promote whole-person health to suit the various needs of the communities we serve. We provide our members with access to a wealth of preventive health information and resources from 24/7 nurse advice to travel assistance services.
---
WE'RE COMMUNITY-FOCUSED
Your community is our community. We strengthen our neighborhoods and enrich the lives of community members by supporting local organizations. Supporting the communities where we live and work is one of our core values.