PARTNERS IN HEALTH
Selecting health care options for you and your family is a big decision. You'll want to make sure you're receiving excellent care from top doctors, as well as access to the latest technology in locations close to home. And, if you could have all that through a health plan that balances value and coverage, that would put you way ahead of the game.
Good news! Western Health Advantage — the local plan that doctors trust — is a partner of Meritage Medical Network, which encompasses more than 700 local physicians administering care for HMO patients in Marin, Sonoma, Napa, and Solano Counties. Together, Western Health Advantage and Meritage, we offer comprehensive coverage with exceptional doctors close to home/work. With WHA and Meritage, you are getting quality care where you and your doctor (not an insurance company) make health care decisions that right for you.
Meritage has relationships with eight hospitals in Northern California, including Marin General and Santa Rosa Memorial Hospital. Together with urgent care centers, laboratories, skilled nursing facilities, and other ancillary providers, you have access to care at any stage of your life. Visit meritagemed.com for more information.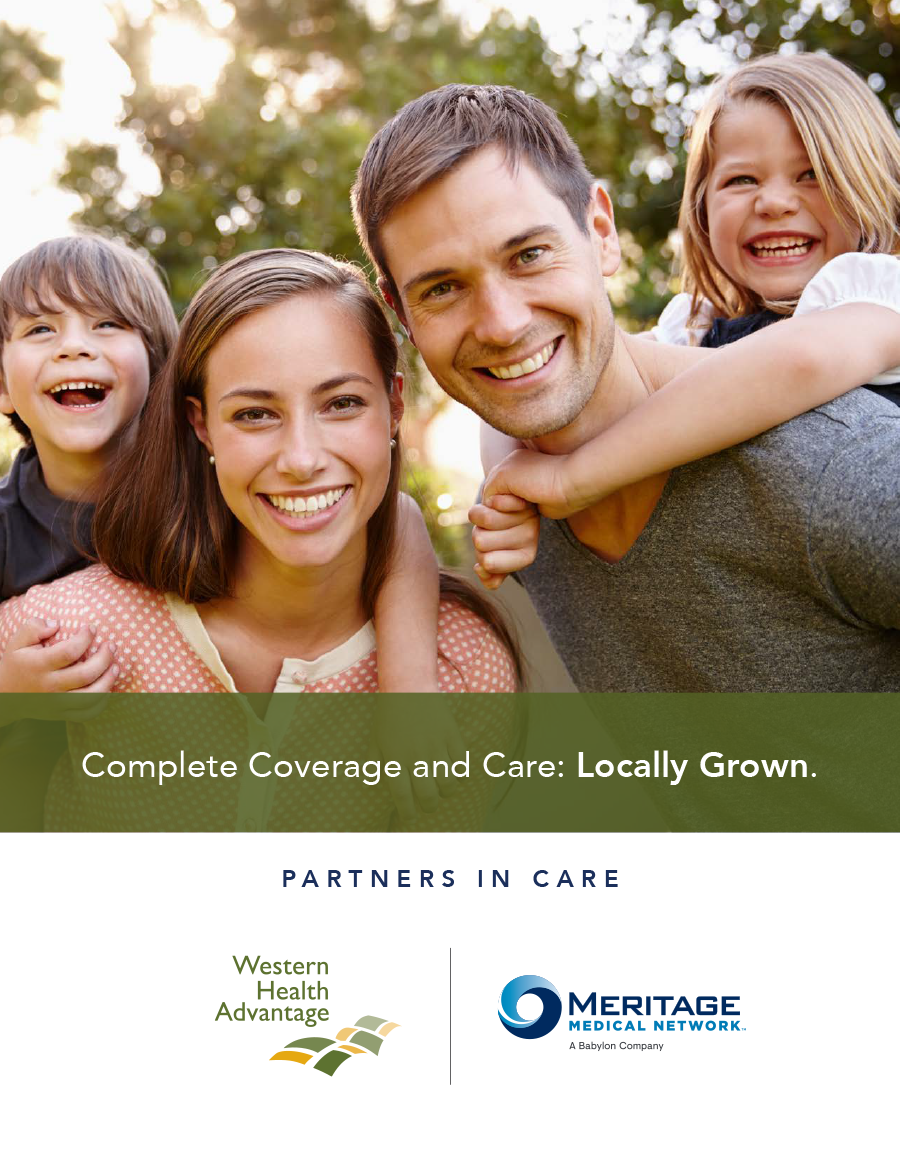 ---
we've got you covered
As a provider-sponsored health plan, we support the doctor-patient relationship and offer access to quality doctors and hospitals. Our Advantage Referral program allows members to access most specialist physicians within WHA's network, not just within their medical group.
---
we're always here for you
We support medical innovation and promote whole-person health to suit the various needs of the communities we serve. We provide our members with access to a wealth of preventive health information and resources from 24/7 nurse advice to travel assistance services.