PARTNERS IN HEALTH
Western Health Advantage—the local plan that doctors trust—is a partner of Dignity Health, the largest hospital provider in California. Together, Western Health Advantage and Dignity Health offer comprehensive coverage and plenty of health care options during the open enrollment season, including access to doctors from Dignity Health Medical Foundation and Hill Physicians.
From your first consultation through lifelong care and systemwide support, you've got all you need in one team. Throughout the greater Sacramento area, Dignity Health is known for excellence in patient care with nationally ranked hospitals, programs and specialties. We believe humanity and kindness are truly at the heart of healing. We believe exceptional care begins with listening. We deliver a great patient experience by keeping our patients at the center of everything we do.
If you seek health care for your household, look no further. Western Health Advantage and Dignity Health are committed to providing high-quality, affordable care to you and your family.
*New in Feb. 2023 - Dignity Health opened up a new Digital Imaging Facility, providing convenient services including CT, diagnostic imaging, ultrasounds, mammography and ,MRI scans with the latest technology in its new facility in Folsom.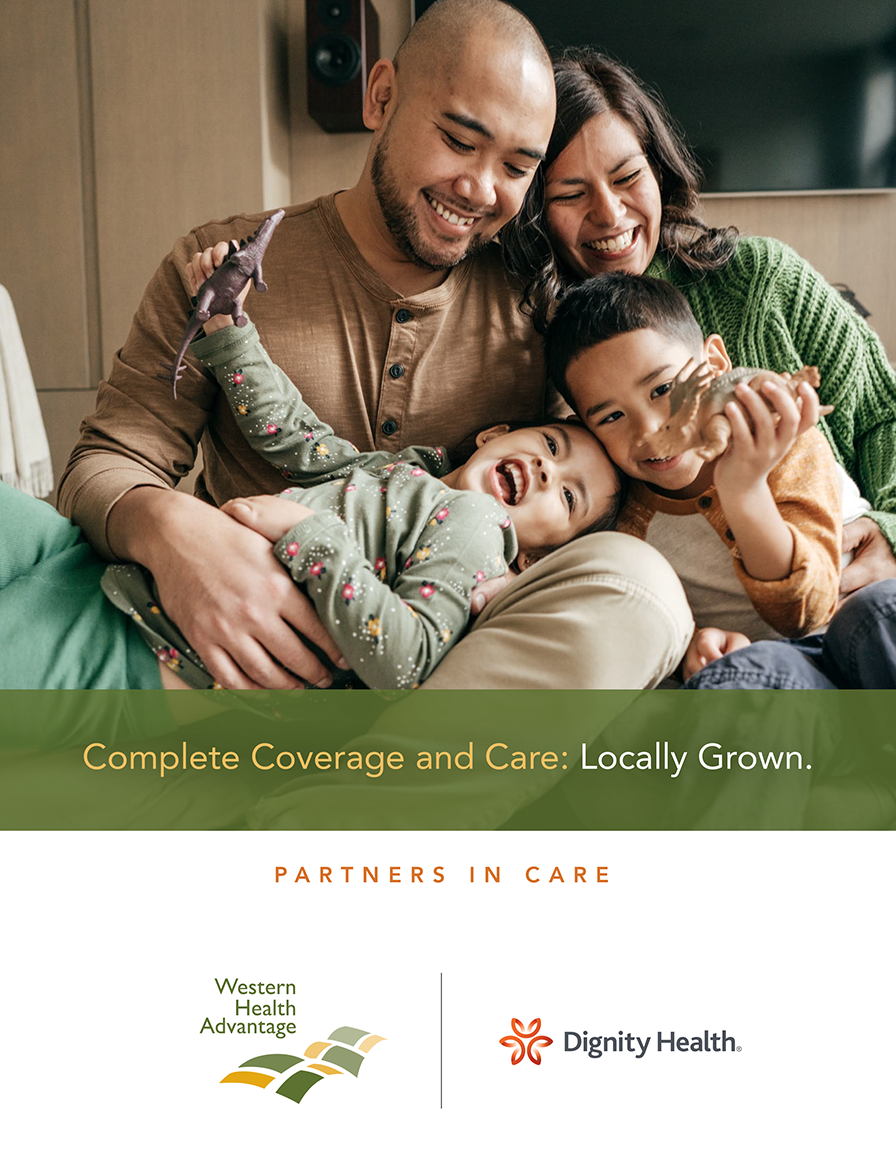 ---
About Dignity Health
---
DOCTORS BY LOCATION
Click Here for the WHA Online Provider Search
---
---
we've got you covered
As a provider-sponsored health plan, we support the doctor-patient relationship and offer access to quality doctors and hospitals. With WHA you have choices for specialist referrals beyond your primary care physician's (PCP's) medical group. Referral Programs
we're always here for you
We support medical innovation and promote whole-person health to suit the various needs of the communities we serve. We provide our members with access to a wealth of preventive health information and resources from 24/7 nurse advice to travel assistance services.