PARTNERS IN HEALTH
When considering health care options for you and your family, you want affordable medical care with access to our area's leading primary and specialty care physicians. That care extends to local, top-notch hospitals and clinics that are close to home, work or school.
Western Health Advantage—the local plan that doctors trust—is a partner of NorthBay Health, a leading health care provider in Solano County. Together, Western Health Advantage and NorthBay Health offer comprehensive coverage and plenty of health care options, including access to doctors from NorthBay Health Medical Group.
Founded more than 60 years ago in Northern California, NorthBay Health is honored to bring you high-quality, comprehensive health care services across two hospitals and a family of convenient primary and specialty care practices. For every patient and every diagnosis, we have a team of experts ready to assist. As members of the Mayo Clinic Care Network, NorthBay Health physicians have special access to Mayo Clinic knowledge and expertise.
NorthBay Health and Western Health Advantage share a common goal: providing the best health care possible with convenient services and an exceptional patient experience. That integrated, quality care supports you and your family to live happier, healthier lives. Throughout Solano County, NorthBay Health is known as Solano County's own health care provider - where compassion meets advanced medicine.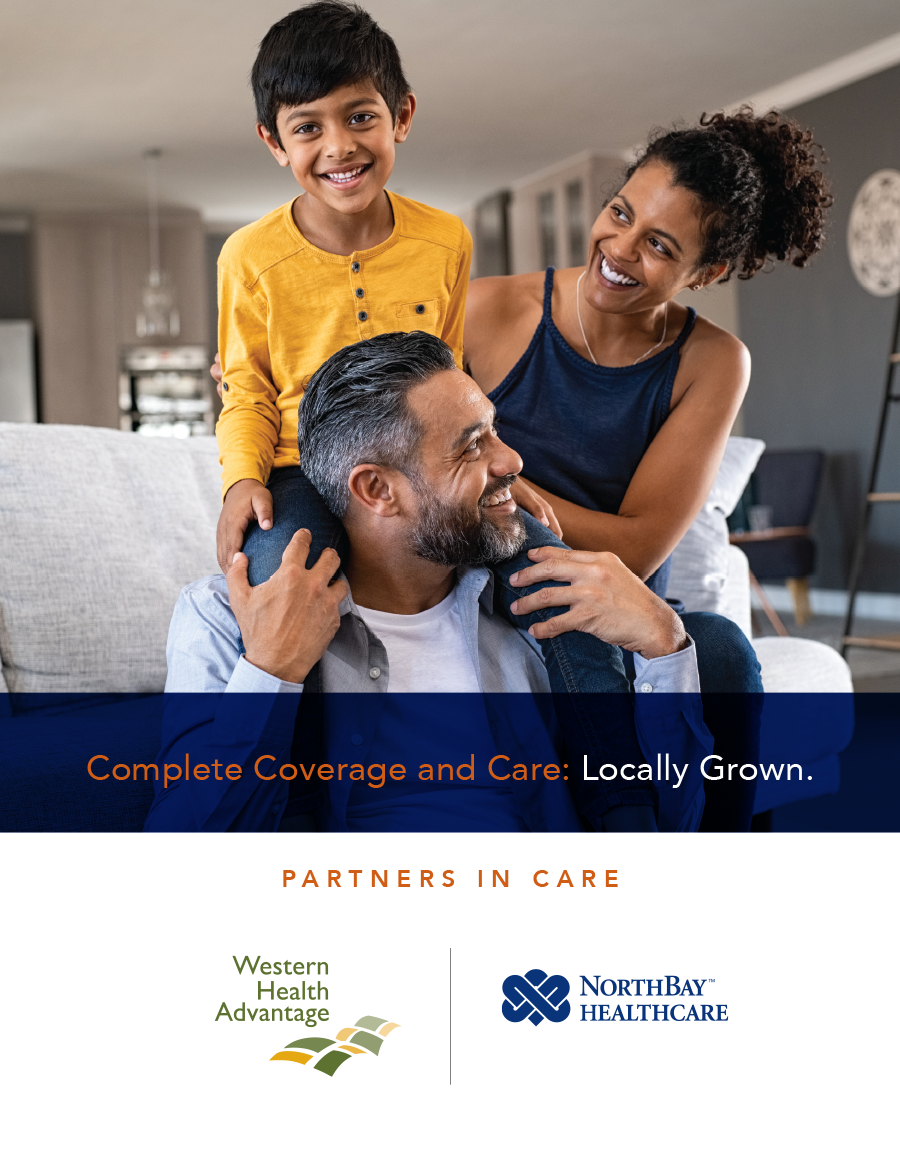 NorthBay Primary Care is now available in American Canyon. Read this flyer to get a fresh look at the newest location near you.
---
It's Your Life
---
we've got you covered
As a provider-sponsored health plan, we support the doctor-patient relationship and offer access to quality doctors and hospitals. Our Advantage Referral program allows members to access most specialist physicians within WHA's network, not just within their medical group.
---
we're always here for you
We support medical innovation and promote whole-person health to suit the various needs of the communities we serve. We provide our members with access to a wealth of preventive health information and resources from 24/7 nurse advice to travel assistance services.