We understand you want to offer your clients the best possible solution for their health care needs. Rest assured, we are here to help!
We have dedicated plan specialists ready to take your calls and answer all of your questions. You will also find information and resources below to help you get acquainted with our health plan.
---
We've got your clients - covered
we
care

about you

We have a passion for health care. WHA is all about helping people obtain quality health care. We also support medical innovation and promote whole-person health to suit the various needs of the communities we serve. WHA offers affordable coverage to employer groups, individuals and families, for every stage of life. We are here to help you stay healthy and facilitate the care you need when you need it.
we're proud of our
reputation
For 22 years and counting, we've been a reliable partner in your community. We are known for acting with integrity and for interacting honestly with our partners, while building a relationship of trust. We support the doctor-patient relationship and offer access1 to quality doctors and hospitals.
we love being
local
WHA prides itself in being the choice of thousands—from Fairfield to Fremont and Penryn to Petaluma. Your community is our community. We strengthen our neighborhoods and enrich the lives of community members by supporting local organizations. We affect positive change in our community through charitable outreach and volunteer efforts. Supporting the communities where we live and work is one of WHA's core values.
we're always
here for you
We build long-term, personal relationships because we're easy to work with, reliable and innovative. The mission of our local service team is to provide exceptional service to our members, providers and brokers. You can easily reach us in person or on the phone. We're responsive and make decisions without delay.
---
Tools for healthy living:
We believe that you deserve every opportunity possible to reach your health goals. When you choose Western Health Advantage, you'll have access to a suite of health and wellness programs, from instructor led classes to disease management programs.
24/7 Nurse Advice
As well as standard advice for medical issues, Optum's Nurse24 will answer your general health and wellness questions, 24/7.
Wellness Assessment
Get an overall view of your health and habits plus a personalized plan for improvement with MyWHA Wellness.
Wellness Classes
Attend one of the no-cost health education programs and classes that are provided through our medical groups.
Worldwide Travel Assistance
Assist America provides assistance with medical consultation and referrals and other vital services that may arise while traveling.
Disease Management
Manage your chronic condition with the help of one of our no-cost disease management programs available through Optum.
Mind & Body Wellness
Enjoy the benefits of using complementary and alternative medicine, such as acupuncture and chiropractic care.
---
Tax-free savings and investments
An HSA-compatible high-deductible health plan with Western Health Advantage can be paired with a Health Savings Account (HSA). Discover the best way to save for health care and a great way to save on taxes.
Note: Tax savings are at the federal level only. A tax advisor should be consulted for details.
2017 Health Insurance Company Quality Rating (based on 2016 data), California Health Benefit Exchange can be viewed at coveredca.com
WHA's Provider Network: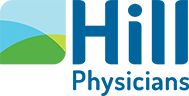 A membert's access to doctors and hospitals varies by network. Search our provider directory for details.