County of Sonoma, Get ready to enroll with WHA
Follow these links to checkout videos and plan booklets to learn about your group's coverage options for 2023-24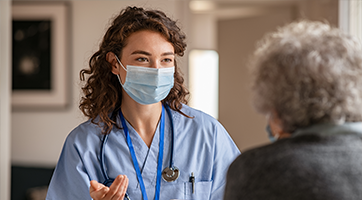 Access to Care
First, your network of doctors and hospitals. That's where you will access care when you need it. We have more than 3,200 doctors and specialists to choose from and 15 hospitals you know and trust.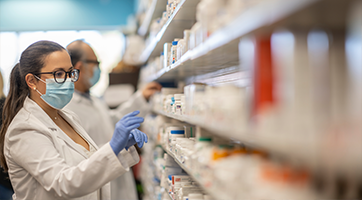 Comprehensive Coverage
Second, know your essential plan benefits. This is your preventive care plus a wide range of benefits included in WHA plans, such as hospitalization, mental health services, and prescription drug coverage.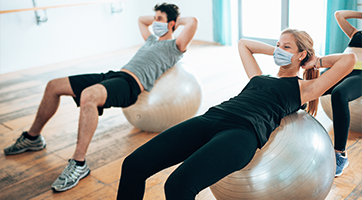 Innovative Benefits
And finally, value-added benefits you will appreciate. Our plans include services that address nutrition, physical fitness and more, to help you (and your family) reduce health risks and maintain a healthy lifestyle.
---
our network in your neighborhood
As a WHA member, you have choice and flexibility to find the right medical team for you.
WHA members must select a primary care physician (PCP). Your PCP is responsible for coordinating medical care. PCPs can treat most health care needs, but should a PCP determine that specialty care is needed, you will be referred to an appropriate specialist.
With WHA, you have access to specialists outside of your PCP's medical group with WHA's Advantage Referral program. This flexibility allows you to choose one close to home or work and find the doctor right for you.
WHA offers doctors in the North Bay area and throughout Northern California. Simply use our Find a Doctor tool to see who's available, with about 80% of our doctors accepting new patients. If you need help, our Member Services team can help you find someone that's right for you and your family.
Meet Your WHA Partners in Care
We offer multiple medical groups to choose from, wherever you live, work and play. Together, these leading health systems offer over 3,200 primary care physicians and specialists for your medical needs. If you want help finding a doctor, your local WHA staff and our network partners are here to help.
---
select the plan that is right for you
effective 06.01.23 — for 2023-2024 Benefit Year
---
Plan Documents for 2023-2024 Benefit Year (effective 06.01.23)
Active Employees and Early Retirees: Option 1: Traditional Plan
Active Employees and Early Retirees: Option 2: Deductible Plan
Active Employees and Early Retirees: Option 3: HSA-Compatible High-Deductible Plan
Medicare-eligible Retirees: Medicare Advantage Option
---
Built-in health and wellness support
You deserve every opportunity to reach your health and wellness goals, with programs and resources to take advantage of that supports you in living a healthy lifestyle.
Note: These added benefits are available to Active Employees & Early Retirees only.
Virta Health is a telehealth program that reverses type 2 diabetes by helping participants lower blood sugar and A1C, reduce or eliminate diabetes medications, and lose weight. We have hundreds of members in the program and already seeing great results. The coaching, services, and supplies, which is a value estimated at $3,000, are included at no added cost when you choose a WHA health plan.
Livongo® for Hypertension provides advanced tools to help manage high blood pressure, such as a connected blood pressure monitor sent directly to you, real-time advice on your readings, and one-on-one coaching and support. Those who have been diagnosed with hypertension (high blood pressure) may enroll in this program at no added cost with a WHA health plan.
Nutritional counseling is now offered by WHA, one of the first health plans in our area to offer support for weight management issues. Whether dealing with issues of obesity, eating disorders, or needed weight gain, you simply talk to your doctor to get a referral to a nutritionist for visits. You'll have the same cost-sharing that you would have for a primary care office visit.
Kaia Health™ is an innovative digital physical therapy program and app to help with back, neck, and knee pain. This is ideal for those who can't always get to an in-person therapy or travel to appointments, which often get in the way of getting the care you need. Kaia's computer vision technology features real-time automated exercise feedback, function assessment, and gamified warm-ups for virtual therapy that is accessible anytime or anywhere.
ChooseHealthy® provides savings on wellness products and services to help you discover new ways to live better every day. The program includes product discounts from 10% to 50% on popular health and fitness brands, such as FitBit, Garmin, SunBasket, Skechers, and more. Members also save money on therapeutic massage services through a network of practitioners. There's also no-cost online health classes and other services to support a member's healthy lifestyle.
Coverage depends on eligibility at the time of service. Refer to plan documents for cost-sharing details.