Before you check the same health plan box as last year, we encourage you to check out your options with WHA and make a healthy switch!
Access to Care
WHA is providing the lowest cost plans for the County
The HSA-compatible high-deductible plan (HDHP) is offered at $0 employee cost (employee + dependent coverage)
WHA provides our members with a FREE HealthEquity health savings account (HSA) Bank account when enrolling on the HDHP plan. Member's WHA claims are fully integrated with HealthEquity, so that you can track and pay for your WHA claims with the convenience of HealthEquity's site.
Choosing a PCP with WHA
WHA gives you choice and flexibility when deciding on a doctor. The vast majority of the PCP's are accepting new patients and offer telehealth visits. Download and review these lists of PCPs in the Sacramento area:
CommunityFIT Summer Session
We invite you, your friends, and your family to Virtual CommunityFIT. This web-based program – perfect for these stay-at-home times – will offer classes four times a week. Check out the schedule and get registered to receive additional details.
WHA's Sacramento Area Network Partners Include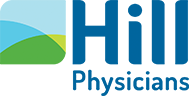 Be sure to view all providers in WHA's entire network below.
Win your choice of a Apple AirPods Pro or a Bose wireless speaker!
Complete the form below to learn more about WHA and we'll enter your name into a raffle to win your choice of Apple AirPods Pro or a Bose wireless speaker.
Need help? We love to help!
916.563.2250 or 888.563.2250 toll-free
---
Plans, Benefits and Coverage
Traditional Plan
HSA-Compatible High-Deductible Plan
---
WHA's Partners In Health
---
we've got you covered
As a provider-sponsored health plan, we support the doctor-patient relationship and offer access to quality doctors and hospitals. Our Advantage Referral program allows members to access most specialist physicians within WHA's network, not just within their medical group.
---
we're always here for you
We support medical innovation and promote whole-person health to suit the various needs of the communities we serve. We provide our members with access to a wealth of preventive health information and resources from 24/7 nurse advice to travel assistance services.
---