Clinical Connections: October 2022
Dear Clinical Providers and Colleagues,
We wanted to let you know that WHA intends to transition its behavioral health provider to Optum Behavioral Health (effective January 1, 2023), pending approval from the Department of Managed Health Care. As you know, the COVID-19 pandemic highlighted the need for timely access to behavioral health providers. This change hopes to broaden our provider network to over 5,500 in-person providers and over 3,000 virtual providers, including Optum Behavioral Health's statewide network for virtual care.
This includes thousands of Express Access providers who guarantee an appointment within five (5) days. Optum Behavioral Health's provider availability rate is 94% and its Provider Directory search function identifies which providers are accepting new patients and allows online scheduling where available. We also expect to see inpatient facilities to increase to 29 Substance Use Disorder and 26 Mental Health inpatient facilities.
Our medical group care managers and clinical providers will be able to make electronic referrals to the Optum Behavioral Health care coordination team to facilitate behavioral health follow-up. Optum Behavioral Health provides Specialty Case Management for Substance Use Disorder, Child & Adolescent Care, Eating Disorder, Geriatric, Specialized Mental illness as well as ABA therapy.
Finally, Optum's Live and Work Well behavioral health patient portal expects to provide a resource to patients to screen their symptoms, get triaged to the most suitable care, and search mental health professionals seamlessly. By consolidating these services from Optum Behavioral Health, with retail pharmacy services through OptumRx, and existing Optum Disease Management programs (for CHF, COPD, DM, Asthma and Maternity), we hope to gain synergies across the continuum of care.
Join us on this new leg of the WHA's journey and stay tuned for more information on Optum Behavioral Health and steps to ensure an easy transition for your members and patients.
Khuram Arif M.D., MBA, CPE
Chief Medical Officer, Western Health Advantage
---
WHA NEWS TO NOTE
For Patients Closing in on Age 65, AEP Kicks Off This Week
This is the time to enroll in a Medicare plan. WHA representatives and our medical groups are coordinating in-clinic events. We ask you to share the following:
WHA MyCare Tip Sheet for your front office and other staff. It gives an overview of WHA MyCare Medicare Advantage (HMO) plans and phone/contact information to learn more and enroll.
In-clinic Medicare Seminars are taking place at our provider partner locations across the Sacramento and North Bay regions. Please invite them to visit our website at choosewha.com/medicare for a list of dates/locations nearby, through December 7, 2022. At these seminars they will learn about WHA plans and benefits, and the ease of transitioning into a WHA MyCare plan. Pass on to your WHA patients who are aging-in (as well as current Medicare beneficiary patients).
Individual Open Enrollment Coming Soon!
In addition to AEP, WHA has a variety of health plans available for individuals and families, both direct and through Covered California. If a patient is considering a new plan or needs to change because of a qualifying event, please direct them to shop for a WHA plan at choosewha.com.
WHA Awarded the NCQA Multicultural Health Care Distinction
WHA was awarded NCQA's Multicultural Health Care Distinction (MHCD). This exemplifies care delivery excellence by validating care delivery processes and interventions that are sensitive to the racial, cultural and linguistic difference of patient populations. By obtaining MHCD, NCQA identifies WHA as an organization that is leading the market in providing culturally and linguistically sensitive services to help reduce health disparities. WHA is the only Commercial HMO plan in Northern California, and only the fourth Exchange HMO, to have earned the distinction.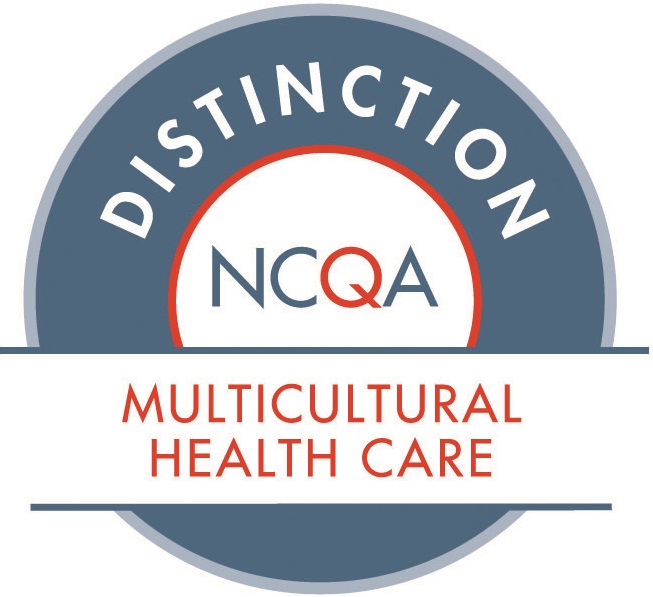 Diabetes Disparities Among Hispanic and Spanish-speaking Members
The prevalence of diabetes and the disparity in access and management among the Latino population in California is not a new phenomenon. The availability of glucose monitoring systems and nutrition counseling is often identified as two of the biggest gaps.
Within WHA's population, Hispanics and Spanish-language members have amongst the highest rates of having a diagnosis of diabetes without a recent HbA1C, and also the lowest rate of good glucose control (HbA1c < 8%).
Understanding the cultural differences, in addition to social determinants of health (SDOH) which may pose barriers to an individual achieving maximum health, can be a challenge for a provider. The ability to assess SDOH and cultural needs might already be embedded within your electronic medical record. Yet, in the absence of an assessment, a good first step would be to provide targeted diabetes programs in Spanish.
To that end, WHA offers a diabetes reversal program, Virta (see article below), which provides Spanish-speaking coaches, in addition to diabetes testing supplies, at no cost. In addition, WHA has Nutritional Counseling program now available for individuals whose BMI is above 25. And finally, through our partner, Optum, we offer free blood glucose monitors to our members (see our diabetes management webpage for more information).
These programs offer good steps in the journey to promote health equity and reduce disparities. As part of the Multicultural Health Care Distinction that WHA recently received from NCQA, WHA will continue to assess the member population and partner with our medical groups to address identified needs and evaluate the effectiveness of these interventions like Virta and Nutritional Counseling benefit.
* Coverage for these programs depends on your plan and eligibility at the time of service.
---
Encouraging Results to Share on Virta's Diabetes Reversal Program
We're seeing great results from about 200 WHA members enrolled in the Virta program, with many lowering A1C, losing weight and reducing or eliminating diabetes medication altogether. Please review this WHA program with your diabetic patients. With the exception of our MyCare MA plan members, Virta is available at no added cost as part of a WHA plan.
---
HEDIS Updates
Please view the following updated articles (Fall 2022) for performance standards:
Child/Adolescent Immunizations

Beta Blockers/post Heart Attack

Women's Preventive Screening rates

Controlling High Blood Pressure

Diabetes Care

Alcohol/Drug Dependency in PC setting