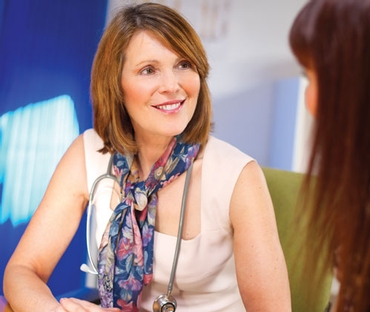 Behavioral health resources and assistance are available for WHA members through Magellan Health.
USING YOUR BEHAVIORAL HEALTH BENEFITS:
No referral from your Primary Care Physician (PCP) is required
You will need to obtain an authorization from Magellan
WHA members can call Magellan directly at 800.424.1778 or search the Magellan Healthcare directory to find a behavioral health provider.
You do not have to register to begin your search
THINGS TO REMEMBER WHEN MAKING AN APPOINTMENT:

Ask about copayments. A copay is a charge that you are required to pay out-of-pocket for a specific service. For instance, you may have a $20 copay for each office visit.
Ask about your deductible. A deductible is the amount that you must pay out-of-pocket before WHA makes any payments. Depending on your deductible, for instance, you may have to pay $500 or even $5,000 out-of-pocket before WHA will begin making payments on claims. As a result of the parity* law, your deductible should apply to both mental and physical health coverage.
Talk to your provider. When you call to schedule an appointment with a provider, ask if he or she accepts your WHA insurance.
Coordinating medical and mental health services. Given the complex relationship between the physical health and mental health, communication and coordination between your medical and mental health providers is crucial to safe and quality care. Ask your mental health provider about the importance of coordinating your mental health care with your medical treatment plan.
---
*The Mental Health Parity and Addiction Equity Act of 2008 (MHPAEA) requires group health plans and health insurance issuers to ensure that financial requirements (such as copays, deductibles) and treatment limitations (such as visit limits) applicable to mental health or substance use disorder (MH/SUD) benefits are no more restrictive than the predominant requirements or limitations applied to substantially all medical/surgical benefits.
This information is a summary of the highlights of behavior health coverage included in WHA plans. For complete benefit information, refer to the Combined Evidence of Coverage and Disclosure Form (EOC/DF).
Last review date: March 4, 2021
We are currently enhancing the online renewal system. Please check back soon. For immediate assistance, contact a WHA Individual Plan Specialist at 888.563.2250 or individualsales@westernhealth.com.
MyTOOLS
MyDOCUMENTS
Este documento en español está siendo actualizado y no está disponible en línea. Por favor de, llamar a Servicio al Cliente 888.563.2250 para solicitar que se le envíe por correo.
Contact Information
Magellan Health Services
800.424.1778