Bay Area Employers Have New Choice for Health Coverage
Canopy Health and Western Health Advantage have announced an agreement to market the innovative Canopy Health provider network to Bay Area employers through Western Health Advantage effective January 1, 2018.
The partnership with Canopy Health will expand Western Health Advantage's service area to four new counties in the Bay Area. Currently serving employers in Marin, Sonoma and Napa, Western Health Advantage will add San Francisco county and most of Alameda, Contra Costa, and San Mateo counties. This will bring Western Health Advantage's coverage to 13 Northern California counties and include more than 5,800 doctors in eight medical groups and 25 hospitals and major medical centers.
While expansion is expected before the end of the year, the Canopy Health network is currently comprised of:
| | |
| --- | --- |
| Alameda Health System | San Ramon Regional Medical Center |
| Dignity Health | Sonoma Valley Hospital |
| Hill Physicians Medical Group | UCSF Benioff Children's Hospital |
| John Muir Health | UCSF Health |
| Marin General Hospital | Washington Hospital Healthcare System |
| Meritage Medical Network | |
---
About Canopy Health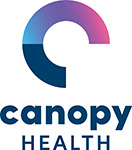 Incorporated in March 2015 as an affiliation between UCSF Health and John Muir Health, Canopy aims to provide a top-quality continuum of care across the San Francisco Bay Area through affiliations with primary care providers, community hospitals, top-tier academic medical facilities and medical groups. In addition to its founding members, Canopy currently includes three physician groups and corporate shareholders – Hill Physicians Medical Group, Muir Medical Group IPA and Meritage Medical Network – representing more than 4,000 physicians in the Bay Area, as well as thirteen medical centers. As a restricted-license Knox Keene Health Plan, Canopy Health will partner with fully-licensed commercially available health plans to offer competitively priced insurance products starting in the fall of 2017. Since August of 2016, Canopy Health has been available to University of California employees and dependents exclusively and only in Canopy Health's licensed service area. The Emeryville, Calif. – based network is licensed in Marin, Southern Sonoma, San Francisco, Alameda, Contra Costa, and portions of San Mateo and Solano counties.
About Western Health Advantage

Headquartered in Sacramento, Western Health Advantage is a non-profit HMO health plan serving more than 130,000 members in nine Northern California counties with a focus on being a market leader in affordability. WHA was founded in 1996 by a group of Sacramento and Solano doctors and health care providers. In keeping with its community-based mission, the company serves employers and families in Sacramento, Yolo, Solano, El Dorado, Placer, Colusa, Marin, Napa and Sonoma counties, with expansion expected in 2018. The current WHA provider network includes more than 500 of the region's primary care physicians and referrals to over 1,300 specialists and 14 hospitals.