Garry Maisel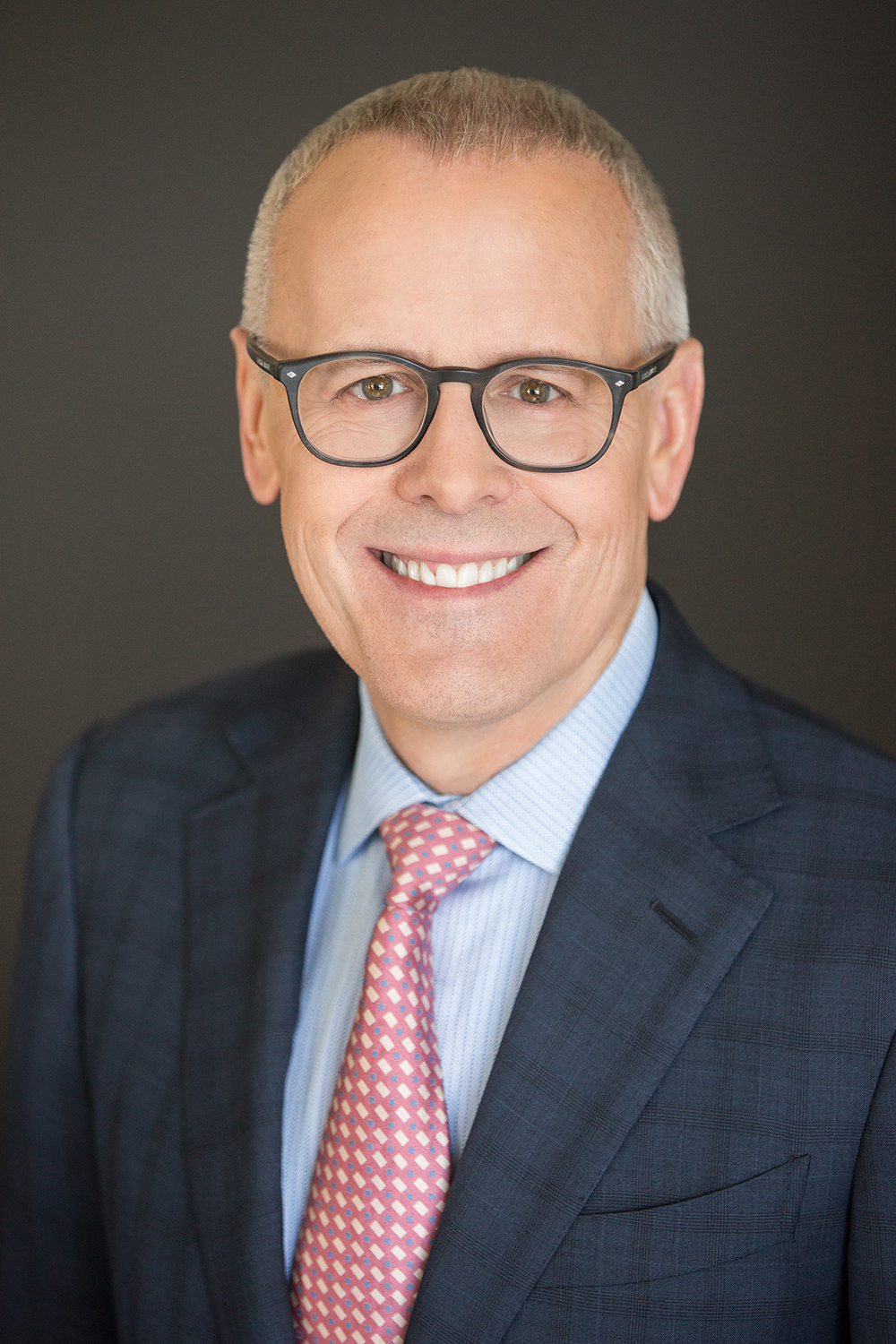 President and Chief Executive Officer
Garry Maisel's commitment to community is evident in his every action as president and chief executive officer (CEO) of Western Health Advantage (WHA).
As president, Garry has provided leadership at WHA from its start-up in 1996 to current recorded annual revenue of more than $750 million. WHA focuses on improving healthcare access and affordability and is known for developing innovative programs to expand coverage to the uninsured.
The company's growth and quality earn it a regular spot on the Sacramento Business Journal's annual list of Top 50 Fastest-Growing Companies, most recently in 2015. Garry leads WHA's growing workforce, which provides award-winning customer service to more than 135,000 members in the Sacramento and North Bay Regions.
In addition to positioning WHA to improve access to healthcare, he also believes in leveraging his organization to support various non-profit organizations and community causes. An active community board member, Garry currently lends his expertise and experience to:
WEAVE —Women Escaping a Violent Environment— (Past Board Chair)
Valley Vision – A Leadership Organization Dedicated to the Sacramento Region
Greater Sacramento Area Economic Council
Sacramento Region Community Foundation
Mercy Foundation (Past Board Chair)
B Street Theatre (Current Board Chair)
Mondavi Center for the Performing Arts (Past Board Chair)
American Heart Association - Sacramento Division
California Asian Pacific Chamber of Commerce
The University Foundation at Sacramento State
The Chevo Foundation - Dedicated to Parkinson's Research and Education
Meristem - Serving Youth Adults on the Autism Spectrum
California Association of Health Plans (Past Board Chair)
Health Plan Alliance - A National Organization of Provider-Aligned Health Plans (Current Board Chair)
Garry holds a degree in finance and economics from California State University Sacramento and has accumulated 26 years of experience in health care plus ten years in the banking and finance industry, including time as the chief financial officer for a regional community bank. Garry has received numerous awards, including the Sacramento Metro Chamber 2010 Businessman of the Year Award; the 2011 Individual Arts Leadership Award from the Sacramento Arts & Business Council; the 2014 Executive Leadership Award from Community Link Capital Region, and the 2015 Humanitarian of the Year Award from UCP Sacramento.
Whether he is providing quality health care coverage to employers and individuals or expert counsel to non-profit organizations, Garry Maisel is perfectly suited to lead an organization committed to the people and businesses of the Sacramento and North Bay Regions.
Ali Darugar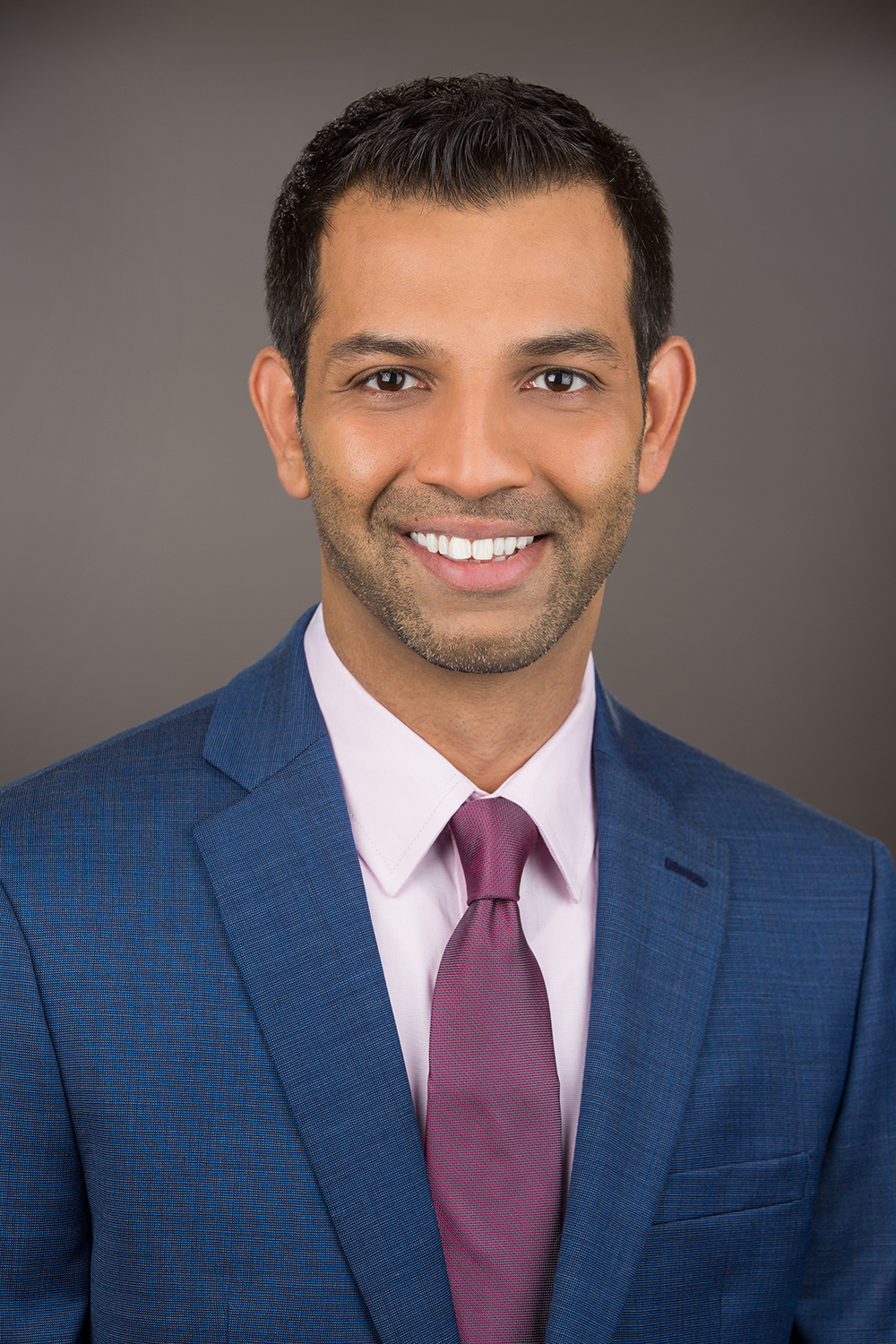 Chief Information Officer
Ali Darugar joined WHA in December 2012 after working for several years at Deloitte & Touche LLP in their consulting practice where he advised clients on a wide range of information technology and information security topics.
Ali holds master's degrees in both accountancy and information systems and bachelor's degrees in electronics engineering and computer science from Northern Kentucky University and is certified in the following: PMP, CISM, CISA, HITRUST Practitioner, EPIC Security Coordinator, Certified Business Resilience Manager (CBRM).
Ali was born in Pakistan and came to the United States to attend college. He met his wife in college and welcomed his first son in October of 2014. In his free time he enjoys fine dining, traveling, and loves watching American football, soccer and cricket.
Rebecca Downing
Chief Legal Officer
As the chief legal officer, Rebecca Downing has provided legal and compliance leadership for Western Health Advantage since 2005. Ms. Downing is responsible for the Legal, Compliance and HIPAA privacy programs of the company.
Before Western Health Advantage, Rebecca was general counsel to Landmark Healthcare, Inc., a multi-state complementary/alternative care, managed care company. Ms. Downing was an associate attorney at Sheppard, Mullin, Richter & Hampton, and served as executive director of the California Chiropractic Association.
Rebecca served as the chair of the Enforcement Committee of the Dental Board of California from 2009-12.
Ms. Downing graduated from the University of Southern California Law School and received her bachelor's degree from California State University, Sacramento. She has been a practicing attorney for more than 20 years.
Bill Figenshu
Chief Sales Officer
As the chief sales officer, Bill has provided leadership for Western Health Advantage (WHA) since the health plan began in 1997. Bill brings to the position 30 years of health care experience, all in the greater Sacramento area.
Bill's primary responsibilities include oversight of the company's Sales and Major Accounts. He works closely with these departments to ensure the highest level of service to WHA employers and members.
WHA has grown to more than 120,000 members in over 4,500 employer groups and holds commendable NCQA Accreditation. Western Health Advantage focuses on improving healthcare access and affordability for employers and individuals in Sacramento, Yolo, Solano, El Dorado, Placer, Napa, Sonoma, and Marin counties and is well-known for developing innovative programs to expand coverage to the uninsured. The company's mission is to ensure that its members enjoy responsive, local customer service, affordable coverage, excellent access to quality doctors and hospitals, and unbeatable service.
Mr. Figenshu has a bachelor's in political science from the University of California, Berkeley.
Glenn Hamburg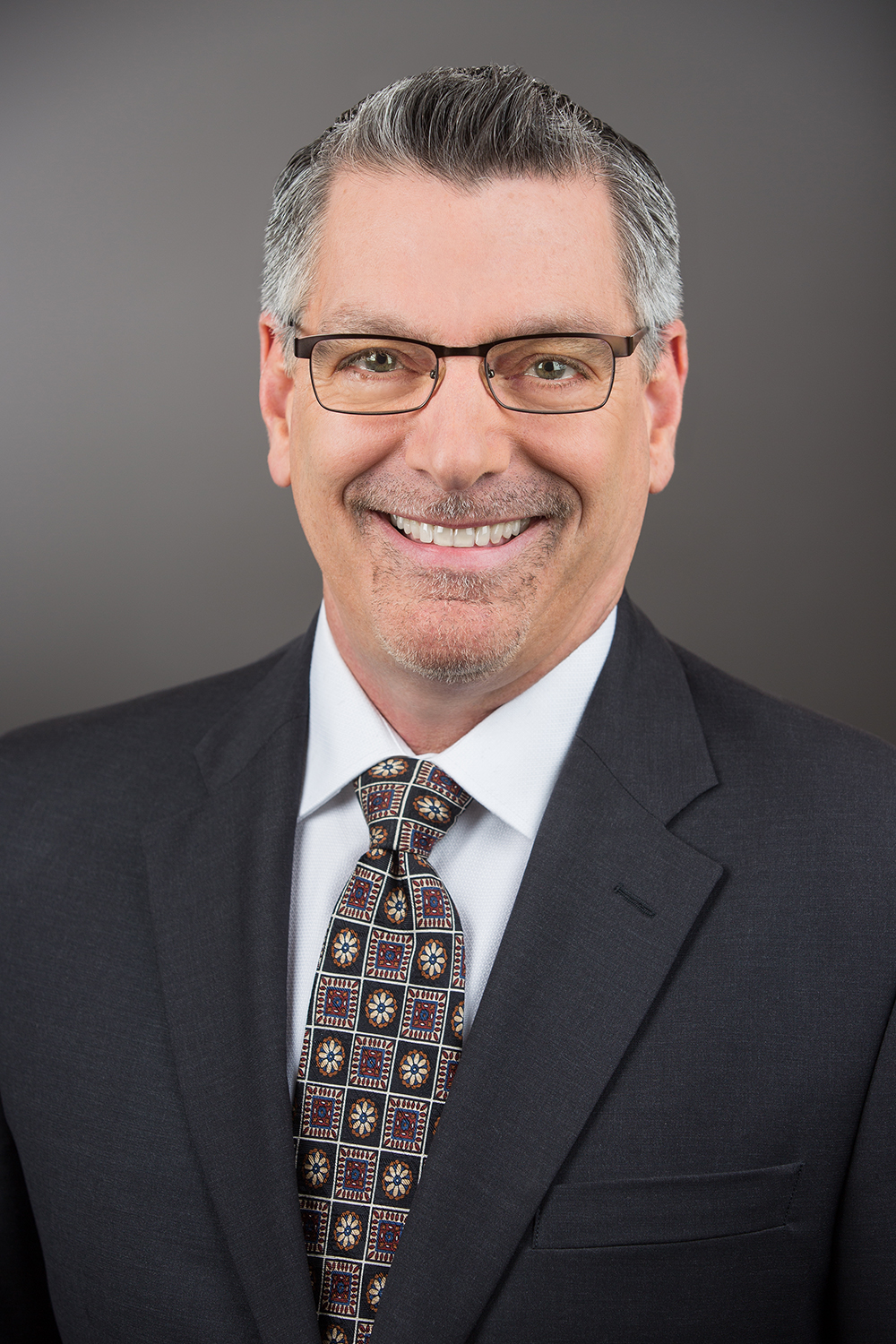 Chief Client Services Officer
As the chief client services officer, Glenn is responsible for Claims, Eligibility, Members Services, Provider Relations, and Covered California Operations.
Mr. Hamburg has worked in the managed care industry for more than 25 years with small and large health plans, top consulting firms, and Information Technology and Business Service Providers (BPO).
Prior to joining WHA, Glenn coordinated the implementation of Facets at Blue Shield of California. He has also held executive positions at Dell Services, UST Global and TriZetto. He was a founding member of TriZetto, helping to shape the company to one of the nation's premier payer software and service providers. He was vice president of TriZetto's Payer BPO, providing a complete line of administrative and implementation services to large and small health plans in commercial, self-funded, Medicaid, and Medicare lines of business. He has also held several leadership roles in consulting, business integration, knowledge management, product management, mergers, and acquisitions.
Mr. Hamburg has a master's degree in management science from the University of Colorado, Boulder and a Bachelor of Science Degree in chemistry from the University of Massachusetts at Amherst.
Rick Heron
Chief Marketing and Brand Officer
Rick Heron joined Western Health Advantage's (WHA) senior management team in 2005 to develop and lead the organization's marketing and community relations efforts. As a leading local healthcare company, WHA strongly supports making a difference in the greater Sacramento community. Heron is responsible for coordinating all of the organization's external affairs, including advertising, marketing, communications, branding, charitable outreach, and public affairs.
Before joining WHA, Heron was regional marketing manager for America Online (AOL). Prior to AOL, he spent 15 years in professional sports, holding management positions in sales, community relations, and marketing with Maloof Sports & Entertainment and the San Francisco Giants.
An active community participant, Heron is Chairman of the Board of Directors of the Sacramento Asian Pacific Chamber of Commerce, and board member of the Sacramento Metro Chamber of Commerce. He also serves on the Healthcare and Membership Committees for the Metro Chamber. Heron has worked extensively with neighborhood groups, school districts, business leaders, and elected officials on an array of projects intended to benefit and strengthen our community.
Heron has a bachelor's degree from UC Davis, and a master's degree from the University of San Francisco. He is a member of, and also certified by, Boston College's Carroll School of Management Center for Corporate Citizenship.
Dr. Don Hufford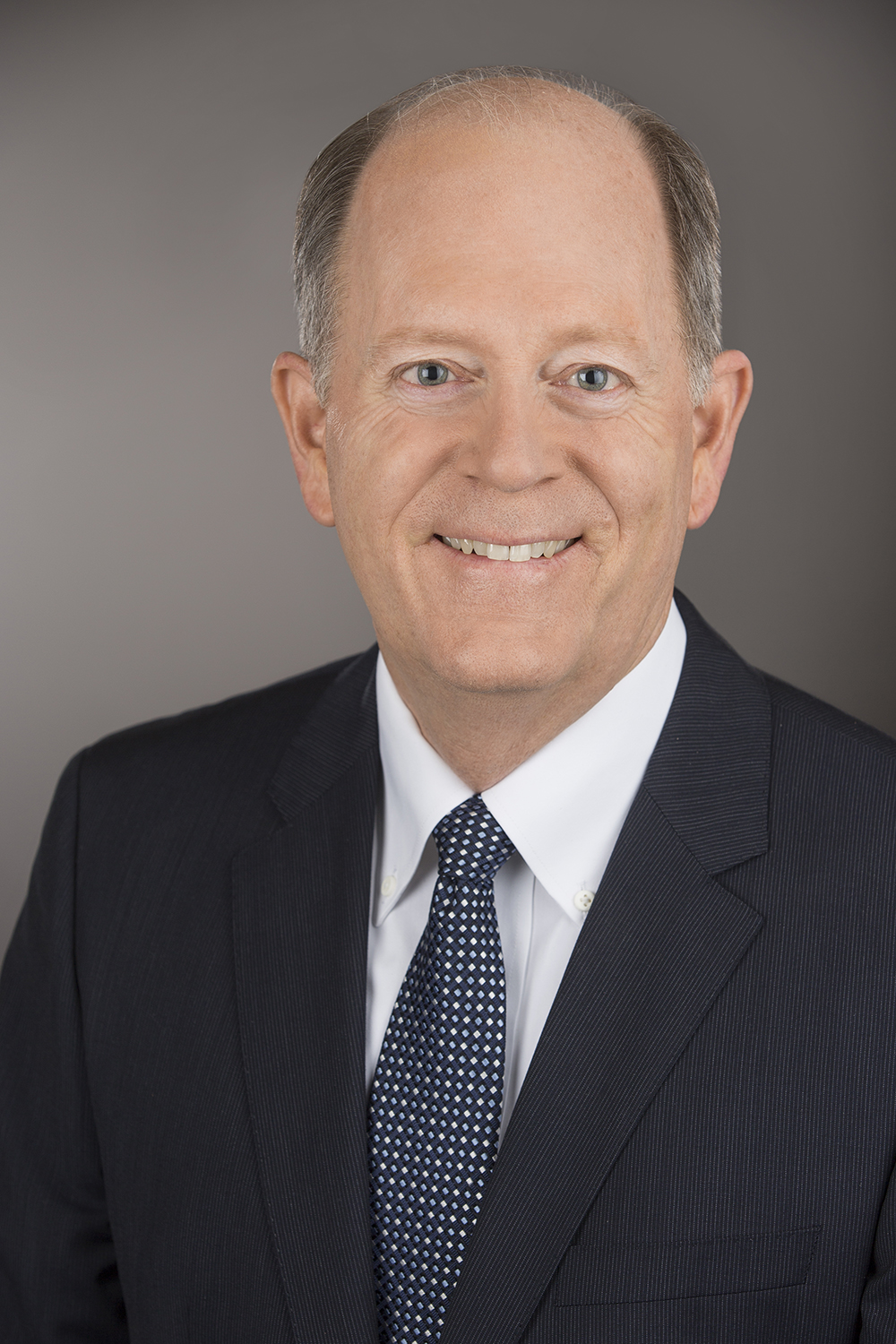 Chief Medical Officer
As the Chief Medical Officer (CMO), Dr. Don Hufford has provided medical leadership for Western Health Advantage (WHA) since the health plan began in 1997. During that time WHA has grown from a simple idea to a 120,000 member health plan that holds NCQA Excellent Accreditation. As CMO, Dr. Hufford has responsibilities for all clinical aspects of the health plan including Quality Improvement, Health Promotion, Disease Management, Credentialing, and Clinical Resources.
Dr. Hufford is an adjunct professor at the University of Southern California's (USC) School of Public Policy. He teaches a course on Quality Improvement in Health Care for the Master's of Health Administration degree. Dr. Hufford also sits on the advisory board for the USC Sacramento Center.
Prior to coming to Western Health Advantage, Dr. Hufford was the managed care medical director and a practicing physician at Mercy Medical Group in Sacramento.
Dr. Hufford is a board certified family physician who trained at UC Davis Medical Center in Sacramento and is a graduate of the Chicago Medical School, and University of Southern California.
Dr. Hufford has previously been a part-time clinical faculty member at UC Davis Medical Center teaching Family Medicine Residents.
Rita Ruecker
Chief Financial Officer
As the treasurer and chief financial officer (CFO), Rita Ruecker has provided financial and operational leadership for Western Health Advantage since its start-up in 1997. Rita's insightful direction has led Western Health Advantage to grow substantially over the past 18 years.
Ms. Ruecker has 30 years of experience in health care. Before Western Health Advantage, she worked in public accounting in the health care division servicing health plans, hospital systems, and various health care companies.
Ms. Ruecker was honored as Sacramento's CFO of the Year in 2011 by the Sacramento Business Journal. She proudly serves as the treasurer of the Sacramento Ballet and participates in many community benefit activities.
Ms. Ruecker is a certified public accountant and has a bachelor's degree in business administration from the University of Texas of Austin.