Looking to compare Large Group plan options?
---
To review our plan options and select the coverage that benefits you and your employees best, review our Benefit Comparison for Large Groups by clicking on the image below. You may also download a PDF of the Benefit Comparison for Large Groups. For more information on finding the right benefit package for your business contact your broker or call WHA directly at 888.499.3198.
Most large group WHA plans offer prescription drug coverage that is Creditable Coverage under the Medicare definitions. View the list of plans and their Creditable Coverage status. You may also view the Non-Creditable Coverage Notice and the Creditable Coverage Notice for more information.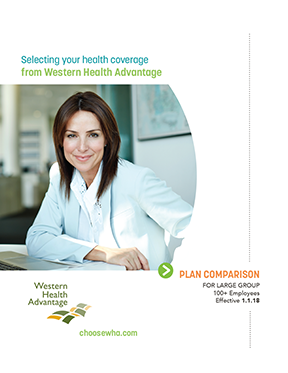 ---
Quick Links