Your Western Health Advantage Member ID Card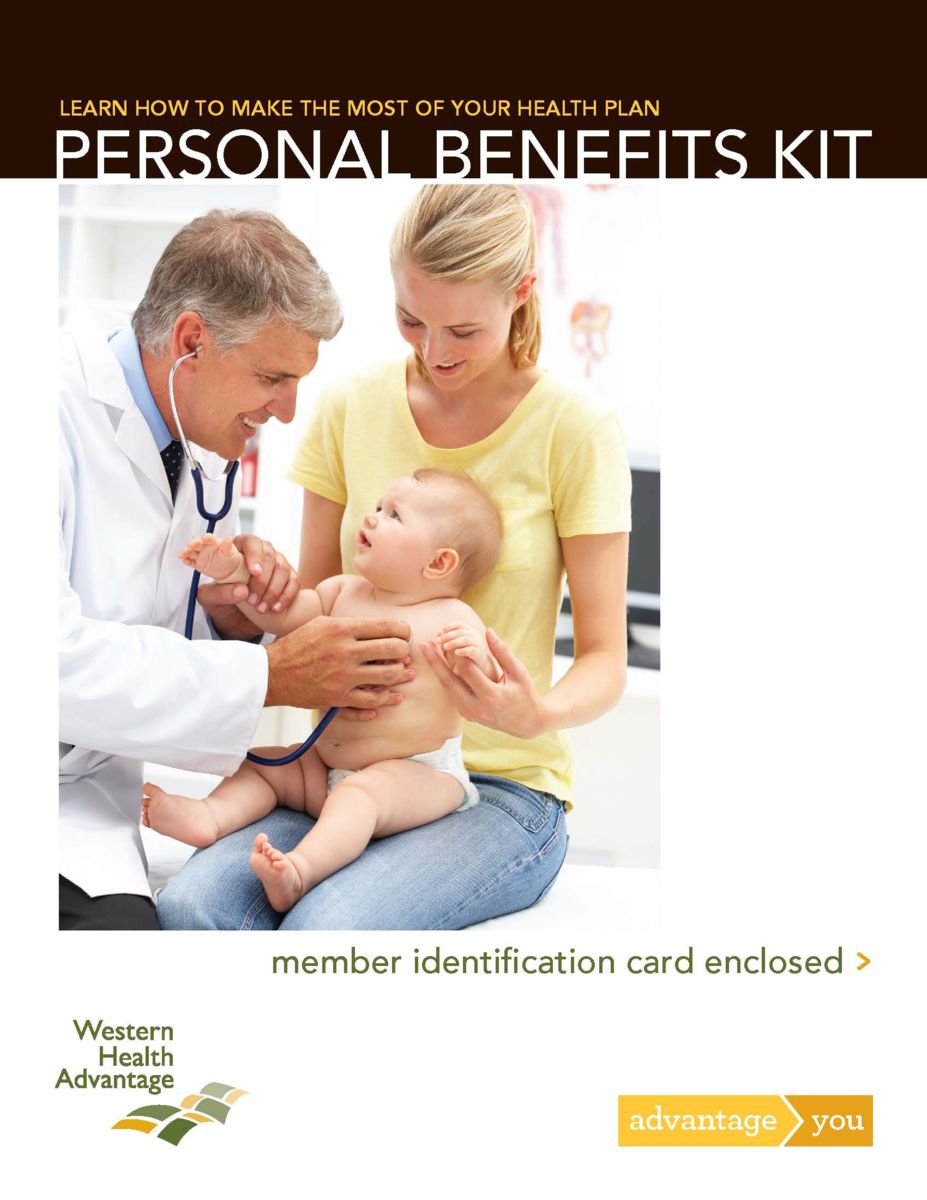 You and any of your covered family members will receive your member ID card(s) inside your Personal Benefits Kit (PBK). Your PBK will arrive 7-10 days after you enroll in Western Health Advantage. This kit also includes a summary of your health care benefits and what you can expect to pay to receive services as well as other useful information to administer your health care.
VERIFY INFORMATION: Take a look at your Member ID card and make sure your information is correct.
SHOW YOUR CARD: Be sure to present your new ID card to your doctor and update your insurance information at your pharmacy, if you have prescription coverage.
YOUR PCP: You should be completely satisfied with your relationship with your primary care physician (PCP). You can change your PCP at any time through your MyWHA account or Member Services.

Change your PCP online through your MyWHA account. Learn how here.
Call Member Services at 888.563.2250 to change your PCP over the phone.

WHA MOBILE: Download the WHA Mobile app for instant access to member ID cards for you and your family.
We are currently enhancing the online renewal system. Please check back soon. For immediate assistance, contact a WHA Individual Plan Specialist at 888.563.2250 or individualsales@westernhealth.com.
MyTOOLS
MyDOCUMENTS
Este documento en español está siendo actualizado y no está disponible en línea. Por favor de, llamar a Servicio al Cliente 888.563.2250 para solicitar que se le envíe por correo.